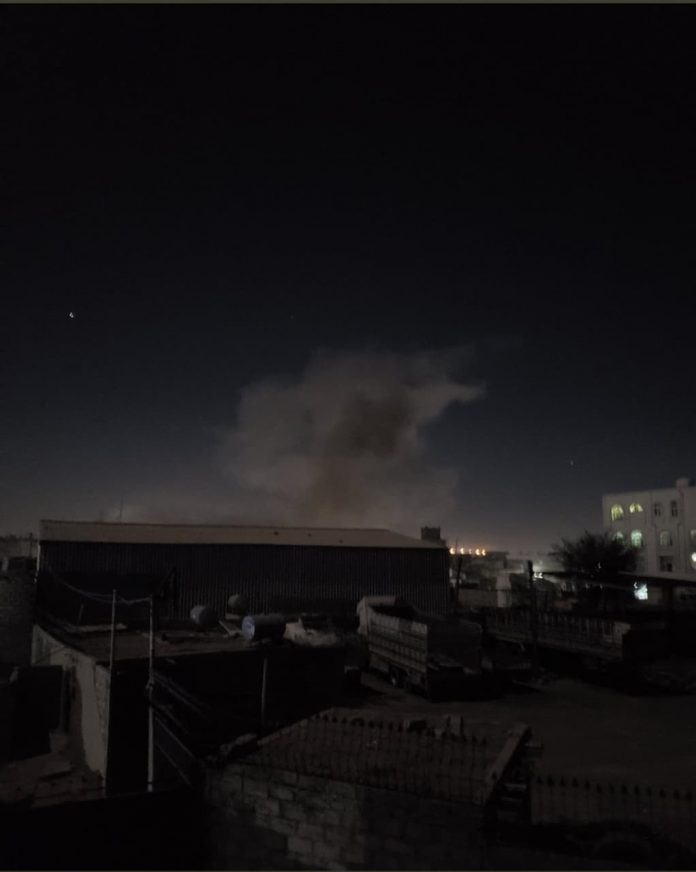 Saudi-Emirati aggression launched new air raids on the capital Sana'a early Wednesday, targeting Sana'a Airport and other residential neighborhoods.
Almasirah Net correspondent in Sana'a reported that the US-Saudi-Emirati aggression launched 13 raids, amid continuous and intense overflights.
The aggression's warplanes launched five raids on Sana'a International Airport and its surroundings, while four other raids targeted the Attan neighborhood and a raid targeted the academy building on Airport Street in the Al-Thawra district.
The aggression targeted Jarban area in the Sanhan district with one raid. It launched a raid on the Khirbet area in Sawan in the Bani Hashish district and a raid on the Military College Street in the Rawda neighborhood of the Bani Al-Harith district.
According to a military source, the raids launched by the aggression today were carried out by Emirati planes.