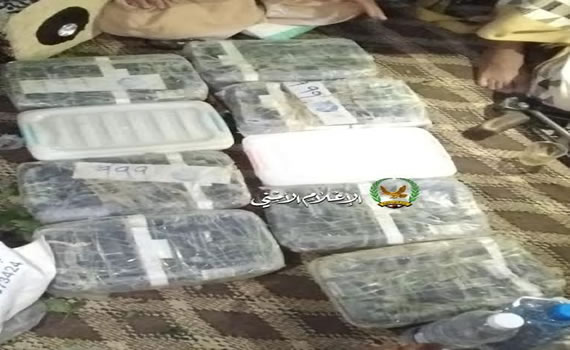 The Anti-Narcotics Unit in Majzar district of Marib province seized on Sunday 200 kilograms of narcotic hashish coming from the areas controlled by the aggression mercenaries, a security official said.
The official added that a 30-year-old driver was arrested and the narcotics were seized on board the driver's truck.
He indicated that the driver and the seized items were referred to the competent authorities.