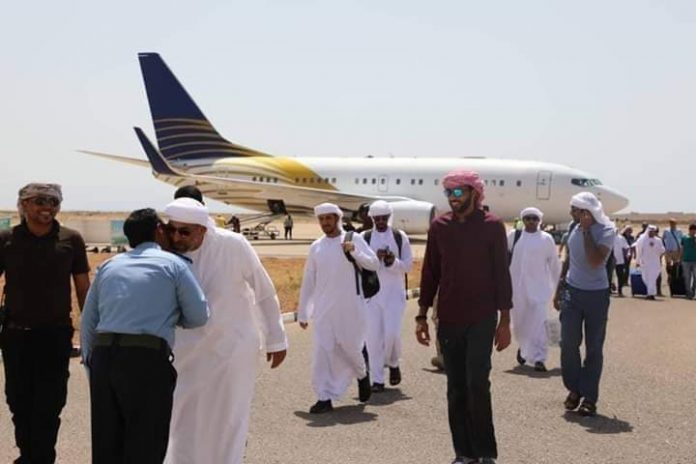 The United Arab Emirates (UAE) along with its key partners in the coalition war on Yemen, is pursuing its efforts to extend its influence on the Socotra archipelago, where the UAE has begun to implement new measures as part of its series of attempts to take full control over the Yemeni archipelago.
The UAE moves and steps aimed at changing the demographic and geographical map of the island have raised Yemeni fears that this could lead to the imposition of a different reality on the Island, which would eliminate its association with Yemen entirely.
Media sources told Yemen Press Agency (YPA) on Friday that the UAE has carried out a large-scale registration of the Socotra residents to recruit them in the UAE police. The recruits must leave the island with their family if they join.
On May 22, Yemen's official Newspaper Al-Thawra quoted local residents on the island as saying that the UAE was seeking to change the identity of the island and reduce the presence of Yemenis there in a systematic manner. It has even gone as far as raising the UAE flag on government and official buildings on the island.
Yemeni workers have been prevented from entering the island except with work permits. Moreover, sources revealed that Emirati-backed militias had set up an office in Socotra to register Yemeni workers from outside the island with their full data, grant them work permits on the island, and treat them as foreigners despite their Yemeni nationality.
The UAE has furthermore brought in foreign workers to Socotra island under the cover of construction projects.
The sources revealed that Saudi forces are practically supervising the displacement of the island's population in the face of the influx of hundreds of Emirati families into the archipelago.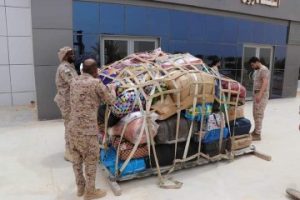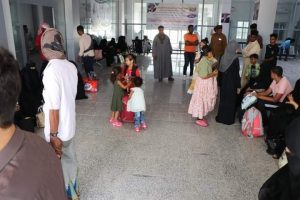 According to the sources, Saudi forces were overseeing the departure of hundreds of Socotra families to the Saudi city of Dammam.
According to the sources, Saudi forces were overseeing the departure of hundreds of Socotra families to the Saudi city of Dammam.
YPA has obtained some pictures showing Saudi soldiers shipping bags of the departing residents and loading them to aircraft.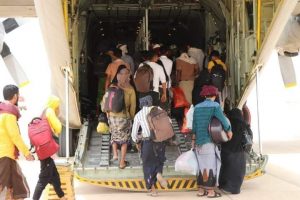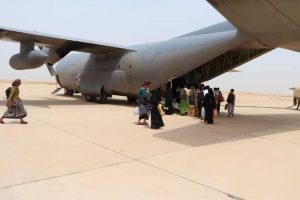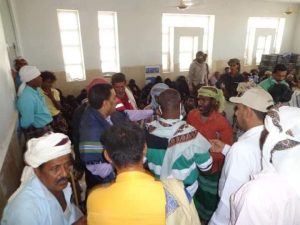 The sources confirmed that the government of the UAE member state of Abu Dhabi gives 100,000 dirhams for any Emirati who moves to Socotra.
According to the sources, the UAE has made attractive offers to European media professionals and photographers who are in the UAE, asking them to travel to Socotra in order to make tourism promotion for the island.
The sources added that the UAE has even asked the media to confirm that Socotra has become Emirati Allan's.