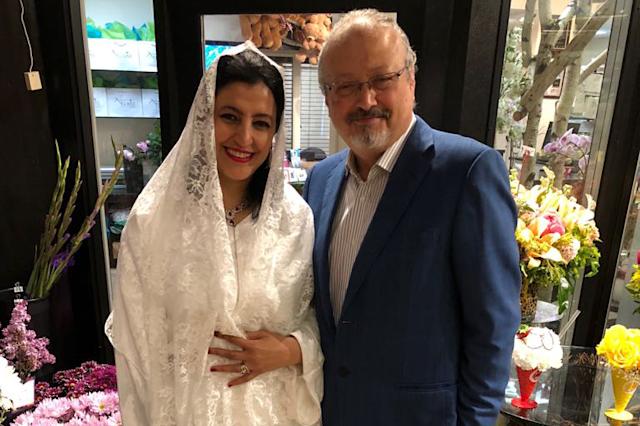 A new lawsuit is set to be filed against Saudi Arabia before US courts, on charges of espionage and hacking, newspaper The Guardian reported on Friday.
According to the paper, the wife of murdered Saudi journalist Jamal Khashoggi is preparing a lawsuit in the US against the spyware maker NSO Group, claiming she was targeted with the Israeli company's Pegasus software.
Hanan Elatr is also planning to sue the governments of Saudi Arabia and the United Arab Emirates (UAE) for their involvement in alleged attempts to install the software on her mobile phone.
She is receiving support for her attempts to gather evidence for the cases from Agnès Callamard, the former UN official who investigated the murder in her role as special rapporteur for extrajudicial killings.
Elatr, who is in the US where she has applied for political asylum, is seeking to retrieve two mobile phones, an iPad and a laptop belonging to her husband that are believed to be in the possession of the Turkish authorities to help with her case.
She said: "It is important to make everyone involved in this horrible crime accountable. My husband was a peaceful man. I believe in American justice."