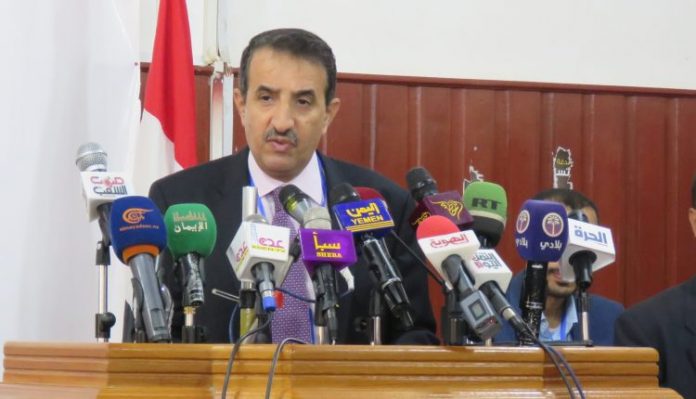 Deputy Prime Minister of the National Salvation Government for Defense and Security Affairs, Lieutenant General Jalal Al-Rowishan, confirmed that Sana'a's position is clear and does not need secret negotiations or concealment.
Lt Gen Al-Rowishan pointed out in a press statement, Saturday, that the Saudi-led coalition's continuation in the economic blockade and the state of no war and no peace will not last long, affirming that Sanaa has more than one option.
"We hope that the Saudi-led coalition will be aware of the messages that the Omani delegation carried, and we have military options and full readiness for our armed forces, and the coalition has touched this in more than one situation," Al-Rowishan said.
He noted that Sana'a has humanitarian and legitimate requirements, which are related to stopping the war, lifting the siege, the exit of foreigners from Yemen, and ending the suffering of the Yemeni people.