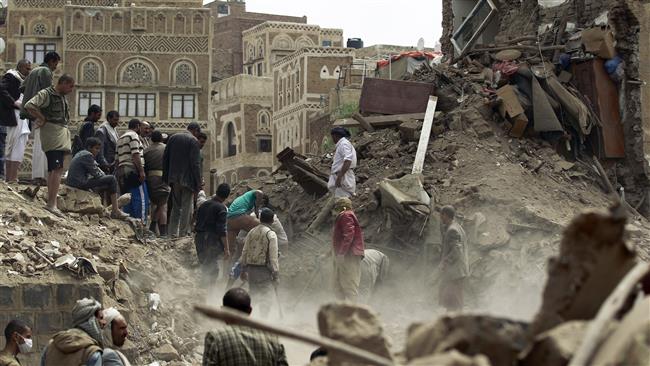 Althawra Net
More than 20 historical monuments and sites have been either completely or partially destroyed in Yemen as a result of Saudi Arabia's relentless aerial bombardment of its conflict-stricken southern neighbor.
Yemen's General Organization of Antiquities and Museums announced on Friday that at least 23 historical sites and monuments, namely six ancient towns, six castles, three museums, two mosques, four palaces and four ancient walls, have been destroyed or damaged in the Saudi aerial attacks, Yemen's official Saba news agency reported.
The organization said that the sites were located in the central Yemeni city of Ma'rib, the southern port city of Aden, the southwestern city of Dhale, Sa'adah in northwestern Yemen and the western port city of Hodeida as well as the cities of Taiz, Shabwa and Hajjah in the south of the country.
The historical sites purportedly sustained between 30 to 100 percent damage.
On June 12, the United Nations Educational, Scientific and Cultural Organization (UNESCO) condemned the Saudi airstrike on the Old City of Sana'a.
The Yemeni Civil Coalition, which monitors the crimes committed during the Saudi aggression against Yemen, says nearly 7,500 people have lost their lives and over 16,000 others wounded in the Saudi raids since late March. However, the UN has put the death toll at 5,700, including 830 women and children.