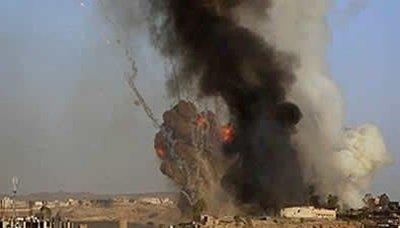 Althawra Net
December 17th, Saudi-led coalition continued breaching the cease-fire announced on Tuesday in Yemen.
The Saudi warplanes launched on Thursday afternoon airstrikes on al-Arqoub area in Taial district, a security official said.
No casualties were reported by the airstrike, however, it left serious damage to the agricultural land in there, he added.