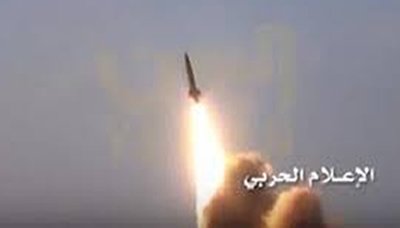 Althawra Net
Yemeni Army and People's Committees fired Tochka-type ballistic missile at an assembly point of the Saudi-led coalition forces at al-Mass camp in al-Jadaan district Marib.
Military source said that the ballistic missile hit its target accurately and left dozens of dead and wounded.
The source pointed out that the camp was targeted after monitoring and follow-up the arrival of large reinforcements for the invaders forces in al-Mass camp.