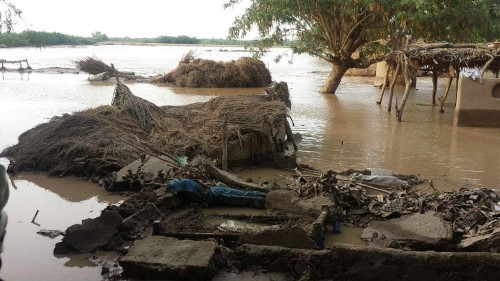 Al-Thawra Net
General Manager of the Health Bureau Dr. Abdurrahman Jarallah confirmed that they assigned medical teams to visit the affected villages in al-Luheiyah and al-Zuhrah districts and providing support for the affected people.
"The assigned medical teams in cooperation with local and international organizations continue providing support for the affected people in both districts," Jarallah added.
He pointed out that the heavy rainfall as well as the flash floods have seriously affected 22 villages in al-Luheiyah district and 13 others in al-Zuhrah district resulted the death of five people, including a woman.
The floods caused significant losses in people's properties and farms, as crops have been damaged, livestock drowned and hundreds of beehives were as well affected, Dr. Jarallah added.