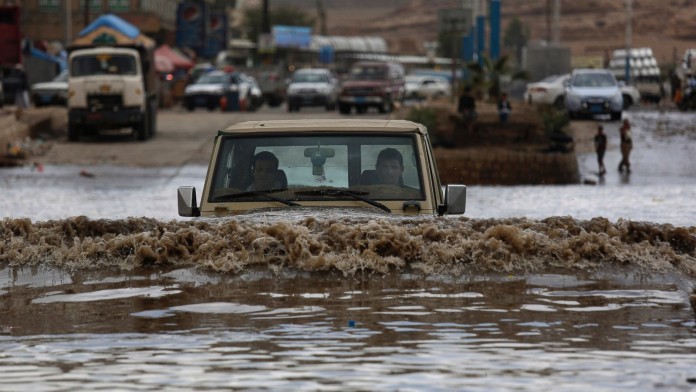 Al-Thawra Net
Heavy rainfall in several parts of Yemen has caused widespread flooding that killed at least 16 people and caused the collapse of small dams, including two in Hajja and ِAmran provinces north of the capital, Sana'a, security officials and the Interior Ministry said on Thursday.
The ministry said the 16 were killed over the past 24 hours, mostly in Amran and Hajja. Damage to property was particularly heavy, with rushing muddy water cutting off roads and sweeping away cars and cattle, according to the officials.
Besides Hajja and Amran, unusually heavy rainfall over the past 24 hours has also hit Sana'a and the southern port of Aden.