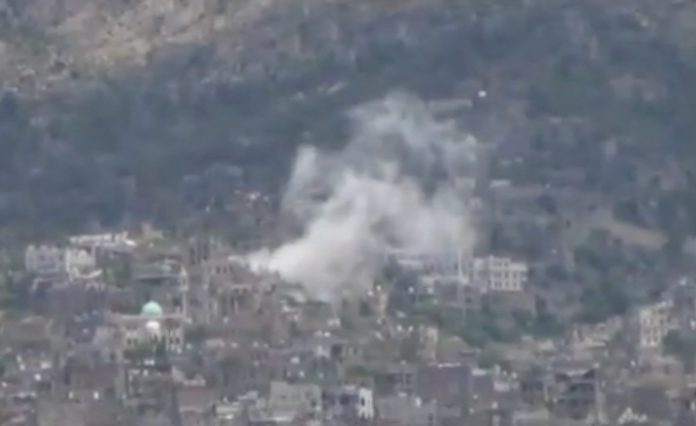 Al-Thawra Net
Saudi warplanes heavily pounded civilian areas in Yemen's northern province of al-Jawf in yet another violation of a ceasefire aimed at putting an end to Riyadh's unrelenting aggression against the crisis-hit country.
The Saudi jets on Wednesday struck the districts of al-Maton and al-Masloub in Jawf province, and buried scores of civilians under the rubble of their flattened homes, Yemen's Saba news agency reported.
It added that some areas in al-Maton were also hit by the Saudi artillery despite the ongoing Kuwaiti-sponsored peace talks and a sustainable ceasefire.
The peace talks began on April 17 after a shaky ceasefire was consolidated.
Yemen has been under a relentless Saudi air campaign since March 26, 2015, launched in a bid to restore power to Hadi. More than 9,400 people have been killed in the airstrikes.
On Tuesday, representatives of former president Abd Rabbuh Mansur Hadi withdrew from the negotiations for the second time.
Hadi's prime minister Ahmed bin Dagher, meanwhile, rejected a unity government proposed by the Houthi on Wednesday.
In response, Yemen's Ansarullah strongly criticized the Saudi-backed delegation for withdrawing from peace talks in Kuwait.
Hamza al-Houthi, head of the Houthi delegation to the UN-sponsored talks, said Wednesday that the decision was surprising and unjustified.
He also accused representatives of the ousted government of intransigence and attempts to thwart the peace talks.
Al-Houthi expressed hope that the other party will be more serious about finding a political solution to meet the demands of the Yemeni people; Tasnim News reported.