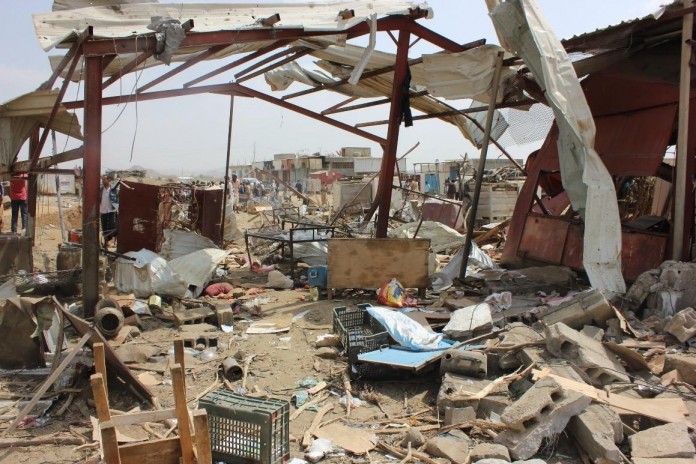 Al-Thawra Net
May 17th , Saudi-led coalition warplanes bombed several of bYemeni provinces on Monday, also the mercenaries of Saudi-led Coalition Aggression continued to breach the ceasefire .
Saudi-led coalition strikes targeted  al-Makhdra area, al- Rabee'ah valley , Hailan mountain and Ashqar in Marib province.
Military sources ,said that the Saudi-led coalition warplanes  was flying intensively in Sana'a ,  Hodiadah  ,  Amran ,  Sa'ada  , Jawf , Marib, Mahweet and Taiz .
Moreover , the warplanes targeted al-Hodeida  airport with four raids.