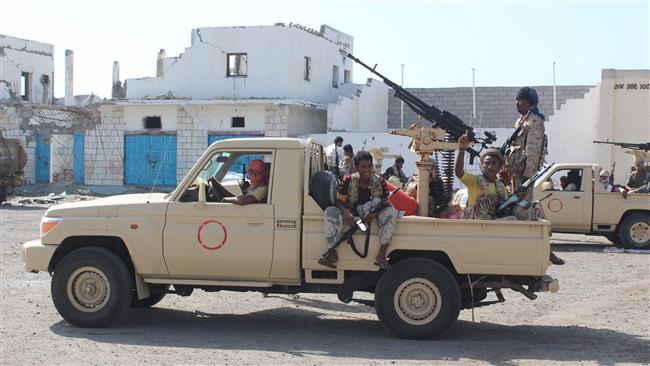 Al-Thawra Net
June 26th , Yemeni army and Popular Committees repulsed an advancing attempts for Saudi mercenaries, while clashes continued between Saudi-backed mercenaries  groups  in Taiz .
Security official told Khabar News agency that clashes broke out between the two sides in Thabat and al-Jahmalah areasin the east of Taiz.
According to a local source heavy clashes took place between Abo al-Abass  and  Sadiq Sarhan groups leading to  deaths and injured including a leader called Khalid Abdullhaq , a security officer in al-Jamhouri  area .
Media source said that the cause of fighting was that Abo al-Abass group rejected to release one of the prisoner belong to Sadiq Sarahan group who was arrested under the charge of stealing a house in Kalabh district in Taiz province.