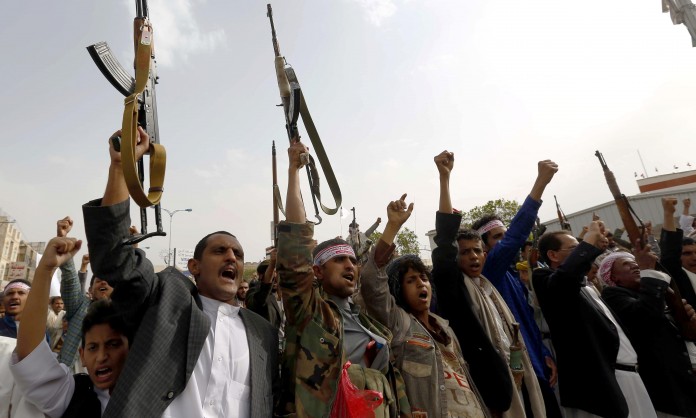 Al-Thawar Net
June 20th, the Saudi-American warplanes and their mercenaries continued ceasefire breaches during the past 24 hours.
Military sources stated to Saba News agency that the Saudi-led coalition aggression warplanes continued to fly in the sky of  the capital Sana'a , Marib , al-Jawf , Taiz , Dhmar , and Sa,ada provinces .
Source said that the Saudi-led coalition aggression warplanes lunched one air strike on Makhdar in Serwah directorate in Marib province as well as lunching two air strikes in Bam area in Nehim  in sana'a province .
Source clarified that the Saudi aggression mercenaries targeted  al- Houl in Nehim as well as targeting al-Ghial in al-Jawf province and al-Hawimi in Lahj province using different kind of weapons.
Source pointed out that Yemeni Army and Popular Committees success to foil an attempt of the Saudi mercenaries to advance toward al-Bagah area in Taiz province.