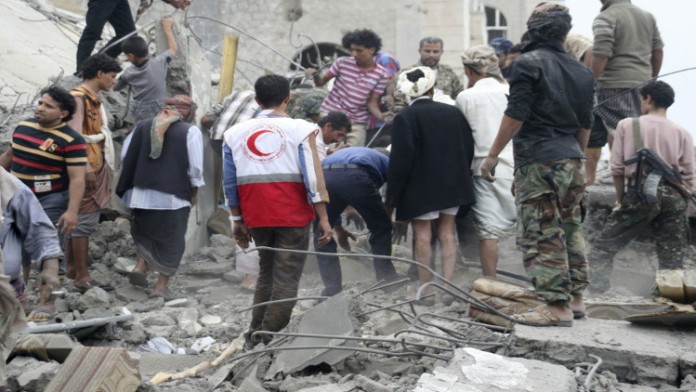 Al-Thawra Net
At least 25 civilians have been killed and 20 others injured in a Saudi airstrike on a hospital north of Yemen as Saudi Arabia continues to carry out deadly airstrikes against the impoverished Arab country in defiance of a ceasefire.
Yemen's al-Masirah TV said the casualties occurred on Monday as Saudi fighter jets carried out airstrikes on the health facility in the town of Abs in Hajjah province.
The report said ambulances rushed to the scene of the attack to help the injured.
Masirah said that medical staff, including doctors and nurses, as well as children were among those killed.
Medical aid group Doctors Without Borders (MSF) confirmed on Twitter that "Abs hospital was targeted by air strikes," but said that the number of deaths and casualties still remain unknown.
MSF spokeswoman Malak Shaher told AFP the agency has had a team at the public hospital in the coastal town since 2015.
The Paris-based relief agency noted that medical teams were still attending the wounded.
The attack comes less than 48 hours after MSF said that Saudi airstrikes on a school in the northern province of Sa'ada killed 10 children.