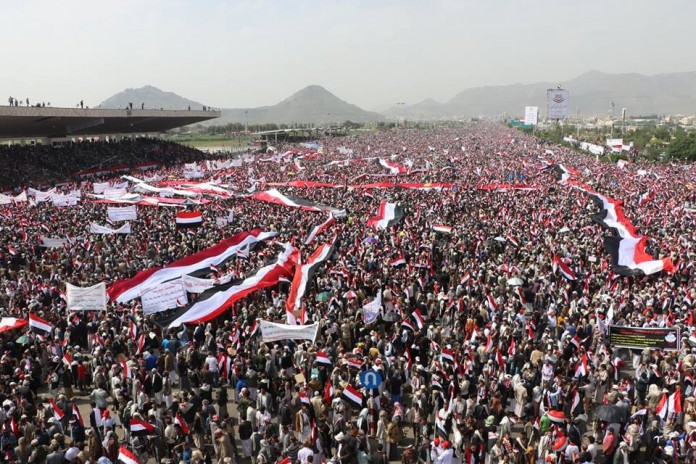 Al-Thawra Net
Millions of people have rallied in Yemen to voice their strong support for a political body recently formed to run the country in the face of a Saudi military campaign against Yemen.
People took to the streets in the capital in their millions before converging on a main square to support the Supreme Political Council, formed after peace talks with the Saudi side broke down recently.
They waved national Yemeni flags and chanted slogans like "We will sacrifice our souls and blood for the sake of Yemen," as patriotic songs played.
The formation of the Supreme Political Council prompted Yemen's parliament to hold its first session earlier this month since the outbreak of the conflict. The lawmakers endorsed the new council and formally stripped Hadi of any responsibility.
The decision to establish the council was made by Yemen's Ansarullah and former President Ali Abdullah Saleh's General People's Congress party back in late July. It was formally launched on August 6, when the Houthis and Saleh's faction announced that they both had an equal share in the 10-member body.
The decision has prompted Saudi Arabia to step up its airstrikes on Yemen, especially the capital Sana'a.