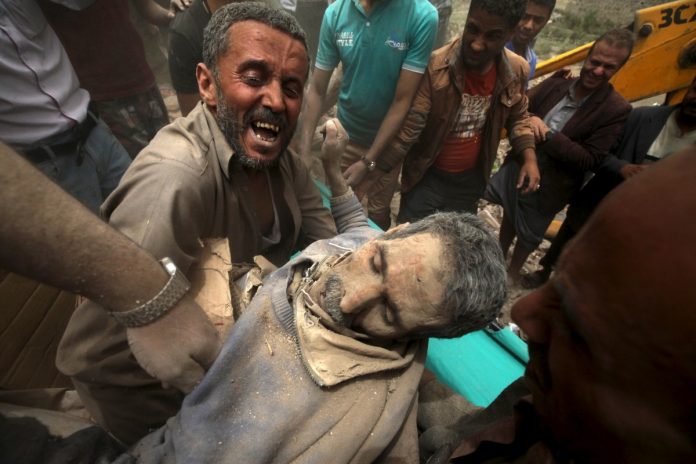 Al-Thawra Net
The Middle East Foundation for Development and Human Rights (MEFDHR) expressed its great disappointment and shock toward the poor position of Human Rights Council in Geneva and its failure again to open international and independent investigations on war crimes and human right violations against the international law committed by Saudi-led coalition aggression on Yemen.
In its statement, MEFDHR said that Human Right Council's members didn't vote to open independent investigation on Human rights violations in Yemen which is a big shock and disappointment toward the civil society and activists in Yemen and the world, "it sends us a message that the Human Right council cannot make any decision in the favor of the victims".
The statement condemned the international silence on Saudi and its support to terrorism through its direct and indirect supports for terrorist organizations and armed groups including al-Qaida and Daesh .
MEFDHR statement added that the United Nation and Human Right council will take the full responsibility on the war crimes committed by Saudi –led coalition in Yemen, " all human rights organizations will not stop supporting and protecting human rights  and the principle of the international law to ensure the accountability for those who committed crimes to be punished," it added.