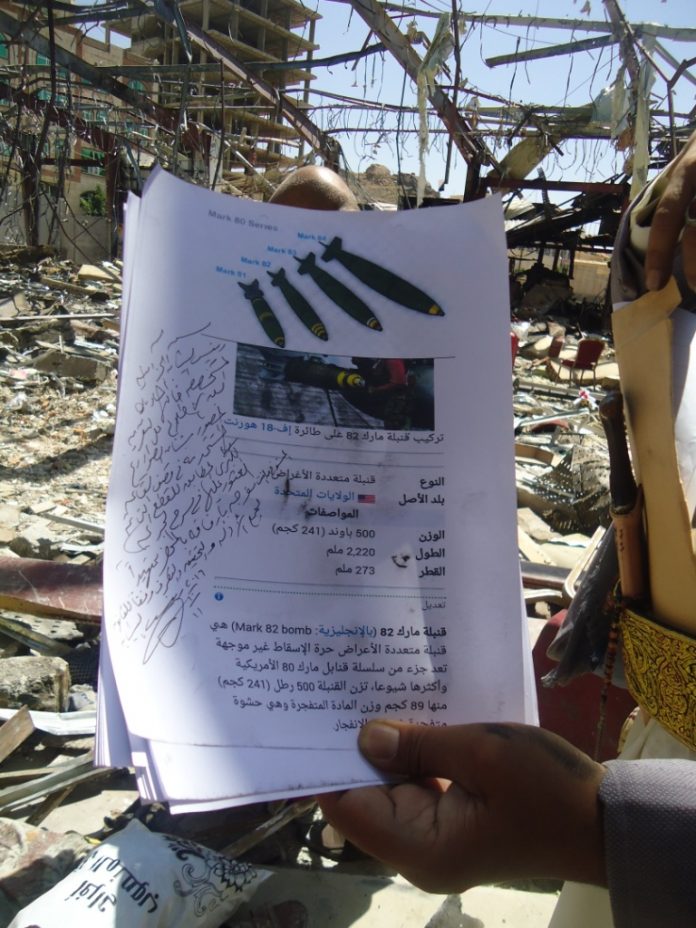 Al-Thawra Net
Human rights and legal organizations revealed that  the  quality of the bombs used by the Saudi aggression in the bombing of the Grand hall in the capital Sana'a that  killed and wounded about 900 people .
Human rights organizations confirmed,  in a press conference held in Sana'a, that the massacre in the Grand hall  is not by mistake but a planned and systematic based on the assertions of foreign experts, " the used bomb is  US mad,  type "Mark 82″, it is  enough to kill more than a thousand people," foreign experts said.
Human rights organizations and activists demanded an international investigation  for the crime of the hall and the rest of crimes .
During the press conference , the activists listened to the testimonies of citizens who were inside the hall during the raids