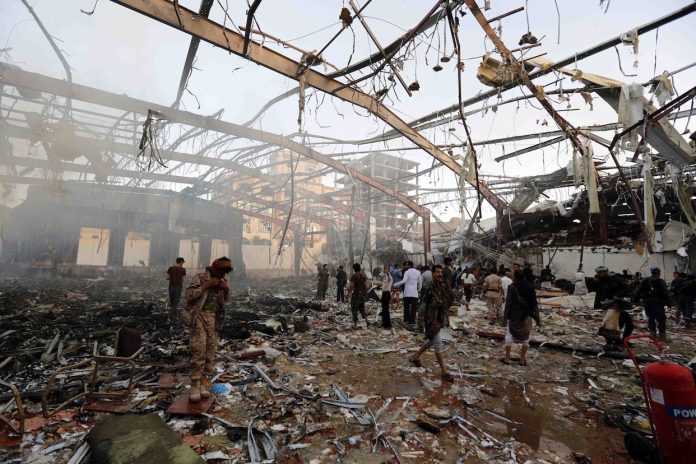 Al-Thawra Net
A Saudi Arabian-led coalition has admitted it bombed a funeral in Yemen last weekend, killing at least 140 people and wounded about 600.
According to the Guardian, The coalition's investigations team said an unnamed party had provided intelligence wrong information.
The admission of Saudi Arabia came after it denied its responsibility about the incident immediately after the crime.