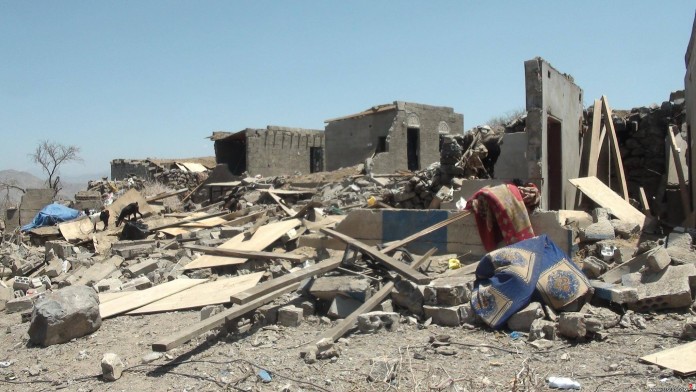 Al-Thawra Net
In the last few hours the Saudi led coalition Continued its  raids on a number of governorates caused  major damages  to citizens, public and private property .
A military source declared to "SABA" that the airline aggression launched six raids on Omari directorate in Taiz province , five raids on the city of Mokha  two raid targeted citizens shops which caused  martyrs and  wounded, and   two stun bombs in  Allowazeip directorate.
The source added six raids ,artillery fire and Saudi missiles intensely  targeted  different areas in Sada'a  province .
The source said that the airline aggression launched three raids on the al -Ddihy district in Hodeidah governorate targeted  a citizen station ,  two more raids on different  areas  on Hodeidah governorate , and two raids in Karsh Lahij governorate .
The source pointed that two raids targeted Nehm area in Sana'a province .