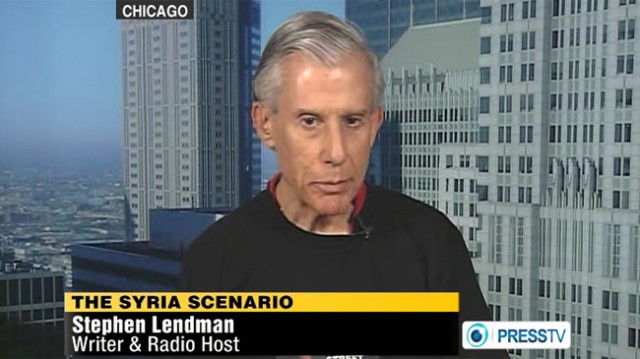 Al-Thwara –Net
Stephen Lendman  a syndicated columnist, activist, News TV personality, and radio show host said that Yemen is Obama's war, one of endless ones he waged throughout his tenure – complicit with Saudi Arabia, other Gulf states, NATO and Israel.
"After nearly two years of fighting in Yemen, deaths and injuries far exceed reported numbers, civilians mostly affected. Largely ignored US planned and orchestrated genocide is occurring in plain sight, human suffering beyond comprehension". He added
Humanitarian crisis conditions affect around 80% of Yemenis. Saudi/US enforced blockade of the country prevents food, medicines and other essentials from reaching millions – ignored by media scoundrels.
Lendman pointed that few Americans have any idea about what's going on in their name – exacerbated by covert US/UK drone war, largely massacring civilians.
According to Jen Gibson, staff attorney for the UK-based Reprieve human rights group:
"For years, (Britain's) government has denied any involvement in (the) US covert drone war in Yemen, saying it's 'a matter for the states involved.' "
"It's now beyond dispute the UK is one of those states – working hand in glove with the Americans to create the very 'kill list' that drives those strikes."
"Even more disturbing, the UK has copied wholesale the US model of outsourcing the military to the intelligence agencies in order to hide their involvement and avoid any accountability."
America's CIA and Britain's MI6 are involved with the Saudis and other rogue states in waging genocidal war on Yemen – millions at risk from war, related violation, preventable diseases and starvation on an appalling scale.
Nearly two years of conflict devastated the region's poorest country, most of its people in dire need.
RT's Arabic-language crew visited one of Yemen's hardest hit areas, Tuhayat on the Red Sea coast, saying residents live in "quiet desperation," urgently needing help not forthcoming.
The mother of a gravely emaciated eight-year-old boy said "(we have no energy left, and I have no money with which to treat my child." Millions of Yemenis endure similar dire conditions.
Fishing for Tuhayat residents used to be their main source of revenue and sustenance. Blockaded coastal areas prevent fishermen from going to sea. Any trying risk death from hostile fire.