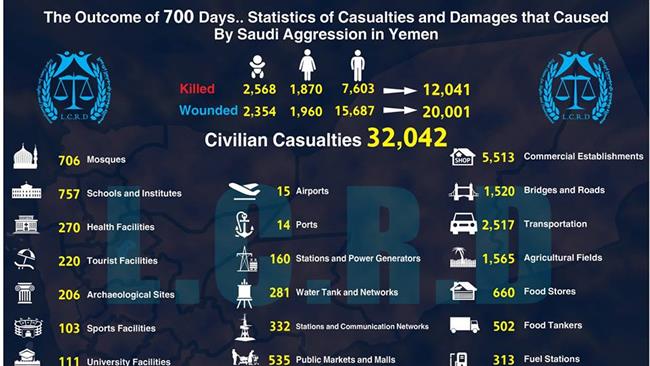 Al-Thawra Net
Almost two years into the Saudi war on Yemen, a rights NGO says the military campaign has cost the lives of more than 12,000 civilians.
In a report released on Thursday, Yemen's Legal Center for Rights and Development, an independent monitoring group, put the civilian death toll in war-torn Arab country at 12,041.
The fatalities, it said, comprise 2,568 children and 1,870 women.
The rights body said the bombings have also wounded 20,001 civilians, including 2,354 children and 1,960 women, while more than four million others have been displaced.