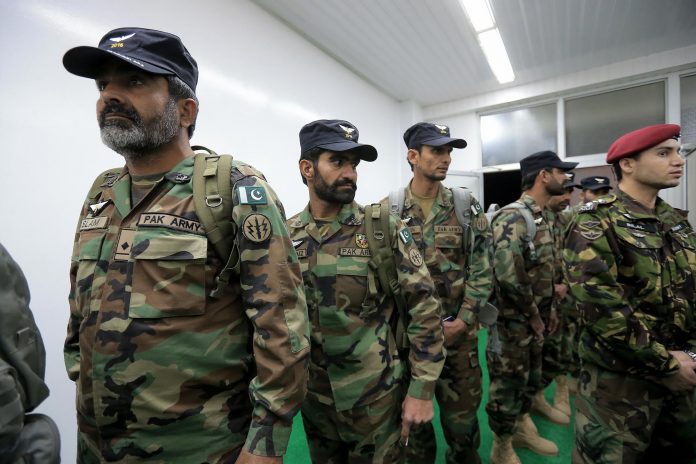 AL-Thawra Net
Mohammed bin Zayed, Deputy Supreme Commander of UAE Armed Forces met last Sunday, Gen. Qamar Javed, Chiefk of Staff of the Pakistani armed forces in Abu Dhabi .
An agreement was made that Pakistan military will send 1500 soldiers to the Emirates to participate in the war on Yemen .
UAE pledged to provide employment for about 2,000 Pakistani workers in the UAE and to provide about 10 thousand dollars per month for per Pakistani soldier .
In addition, Emirates will provide 100 thousand dollars to the family of a killed soldier .