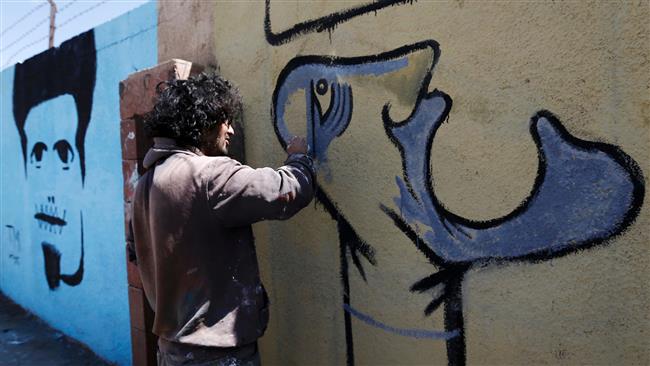 Yemeni artists have taken part in an open-air exhibition held in protest to Saudi Arabia's relentless airstrikes on the war-torn country.
The murals drawn by artists on the walls of Sana'a University on Wednesday attracted large numbers of locals fed up with two years of the Saudi war in their country.
"I came here with my family to express how fed up we are with the way we're living because of the war," said Fouad Sharfeddin.
"This event gives us a hope for a return to a normal life," he added.
"Yemenis are lost," said Sharfeddin's wife Maryam. "We try to help the kids relax, even a little, by painting to express the feelings of repression we have."