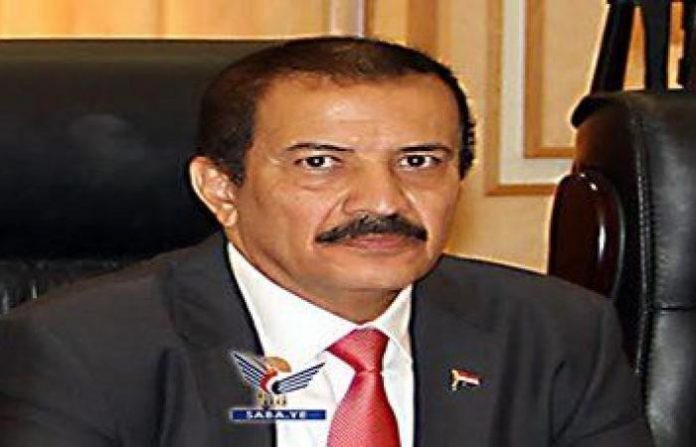 Al-Thawra Net
April 25th, Foreign Minister Hisham Sharaf Abdullah called on the participants of the Humanitarian pledging conference at Geneva to stop the economic war against Yemeni people.
Hisham Sharaf Abdullah sent a letter to the Swedish and Swiss foreign ministers (the sponsors of the donors' conference) demanding them to not involve the economic system and the commercial movement in the political conflict, preserving the value of the national currency.
The minster also stressed on the importance of the conference outcomes to address catastrophic humanitarian situation in Yemen due to the Saudi-led coalition aggression, under radical treatments through immediate cessation of hostile military operations against Yemen and lift the blockade of all its kinds.
Foreign Minister emphasized on the necessity to oblige Hadi's group to meet its commitments to the international community to neutralize the Central Bank of Yemen and pay employees 'salaries.
He also demanded Donor Conference to pressure on the Saudi-led coalition to stop targeting Hodeida port, which is the main lifeline for the access of humanitarian aids and food for more than %80 of the population of Yemen.