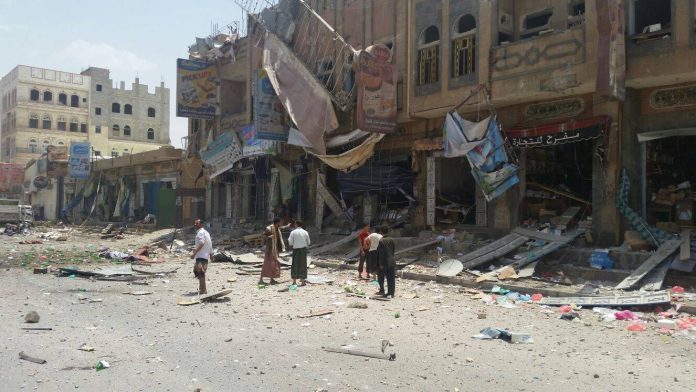 Al-Thawra Net
May 30th, the Saudi -American aggression warplanes and its mercenaries continued to target the Yemeni people during the past hours in several provinces.
A military source told Saba News Agency that the aggression warplanes launched series of airstrikes on Nihem in Sana'a province, and another three airstrikes on Bani Bareq area and two airstrikes on Harib area, as well as launching five airstrikes on al-Taba'a al-Sawda'a and Mahali areas.
The source indicated that the aggression warplanes launched ten airstrikes on Khaled camp in Mawza'a directorate in Taiz province, while the mercenaries bombed citizens' houses in Mawza'a district, which led to the fall of a number of martyrs and wounded.
The same source pointed out that the aggression warplanes launched seven airstrikes targeting Harad and Midi directorates in Hajjah province, and another four airstrikes on Kilo 16 area of Hodeida province.