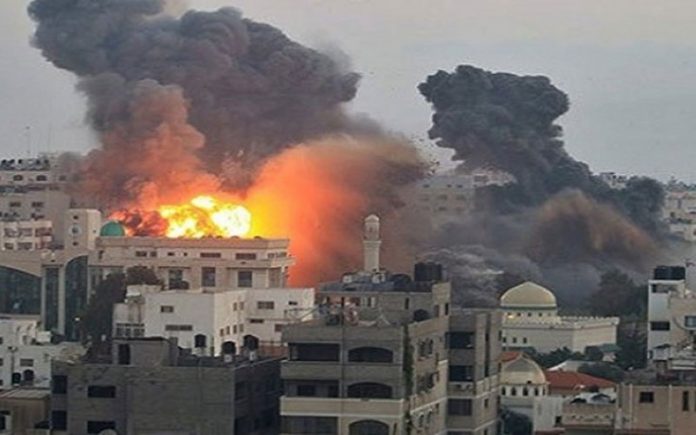 Al-Thawra Net
Saudi warplanes launched a series of criminal raids on a number of provinces while the mercenaries aggression continued targeting citizens during the past hours.
A military source told SABA  that the warplanes launched two raids on Mqbnah directorate and three raids on Mokha directorate Taiz province.
The source pointed out that the warplanes launched nine raids on Majz directorate and three raids on al-Zahe directorate in Sa'ada province.
The Saudi led coalition warplanes launched a raid on a house in Sarawah district  Marib  province and launched three raids on Midi district in Hajjah province.
The source added that three citizens were killed and five of them were seriously injured by a mortar shell fired by  the aggression mercenaries on  Salalah district  while a woman was hit by mortar shrapnel in another bombing of the aggression mercenaries  in Salalah district in Taiz governorate.