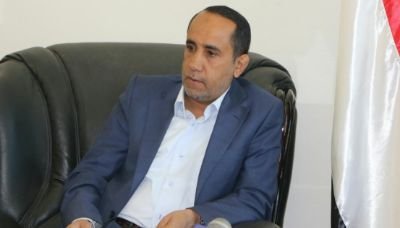 Al-Thawra Net
The government spokesman, information minister Ahmed Hamid strongly condemned the Saudi aggression massacre on al -Mashnaq popular market in Sa'ada province on Sunday.
Hamid said that the aggression warplanes committed this crime because it took advantage of the green light granted by the Security Council in its last statement, which was translated by a brutal massacre in  al -Mashnaq popular market in shada'a district in  Sa'ada province that resulted in 25 martyrs
" The aggression warplanes continued bombing the market with a series of raids that prevented the wounded from being rescued until they were all martyred," he added.
Hamid emphasized on the legitimacy of the defense being carried out by the heroes of the army and popular committees in response to this brutal act of aggression, which committed crimes against humanity.
He also praised the efforts of the army and popular committees, which are tending to escalate and develop, thanks for Allah and His help.