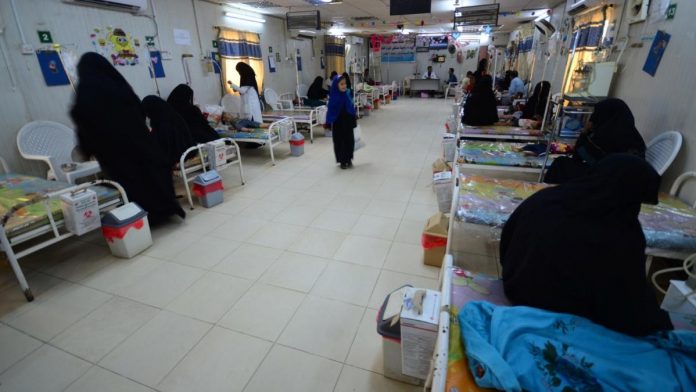 Al-Thawra Net
Seized by violence and teetering on the edge of famine, Yemen is grappling with another danger that threatens to outpace them both: cholera.
"We are now facing the worst cholera outbreak in the world," international health authorities said in a statement Saturday.
Anthony Lake, executive director of UNICEF, and Margaret Chan, director-general of the World Health Organization, say that "more than 1,300 people have died — one quarter of them children — and the death toll is expected to rise."
They suspect that is because Yemen now has upwards of 200,000 cases to grapple with, and that number is growing quickly — by a rate of roughly 5,000 cases a day.
"And geographically, it is expanding," Mohamed El Montassir Hussein, Yemen director for the International Rescue Committee, told NPR's Jason Beaubien earlier this month. "It's not a small area. It's almost the whole country."
After more than two years of civil war, Yemen's health care system is at risk of "complete collapse," a UNICEF spokesman told Jason.
"There's a U.S. imprint on every civilian death inside Yemen that's caused by the Saudi bombing campaign," Democratic Sen. Chris Murphy of Connecticut told NPR's Michele Kelemen last month after the U.S. signed a new arms deal with Saudi Arabia.
"The Saudis simply could not operate this bombing campaign without us," he continued. "Their planes can't fly without U.S. refueling capacity. They are dropping munitions that we've sold them. We are standing side by side with them often when they are reviewing intelligence about targets."