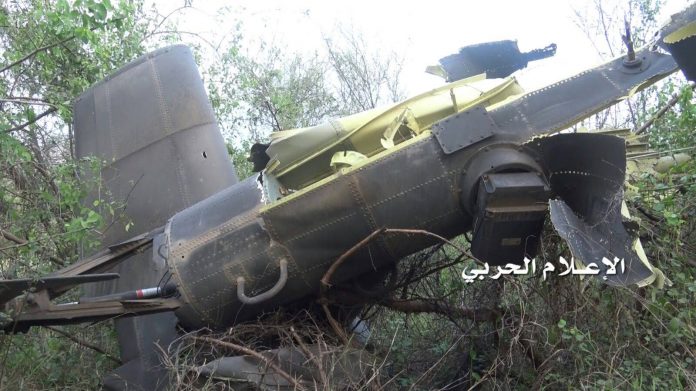 A military plane belongs to the Saudi-American aggression "Typhoon" type  crashed  in Abyan province .
A military source said in a statement to the Yemeni news agency (SABA ) that the aircraft of  Typhoon type  fell and lost its pilot after impacting in the area of al-Wadie in mysterious circumstances .
The source pointed out that the flight of aggression continues to fly extensively in the skies of the region .