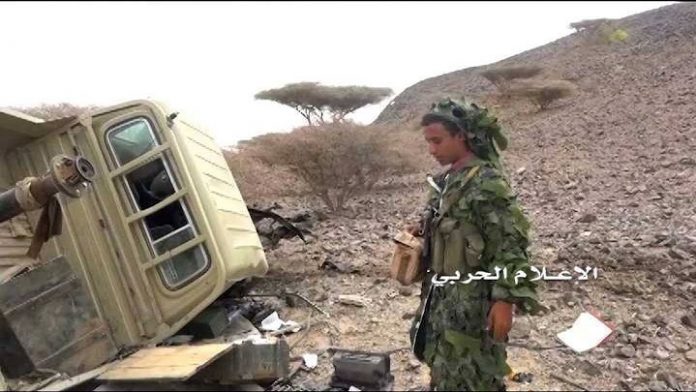 Al-Thawra Net
The army and popular committees' forces carried out qualitative operations on the positions and fortifications of the Saudi-American mercenaries in Lahj province.
A military source told "al-Masirah net" that a number of mercenaries were killed and several others injured during an offensive attack carried by the army and popular committees on the mercenaries' positions at Tabat al-Safinah, Tabat al-Sawda'a East of Kahboub Lahj province.
The same source added that the artillery of the army and  popular forces targeted gatherings of the Saudi-American mercenaries in Karash area of Lahj province, resulting deaths and injuries in their ranks.