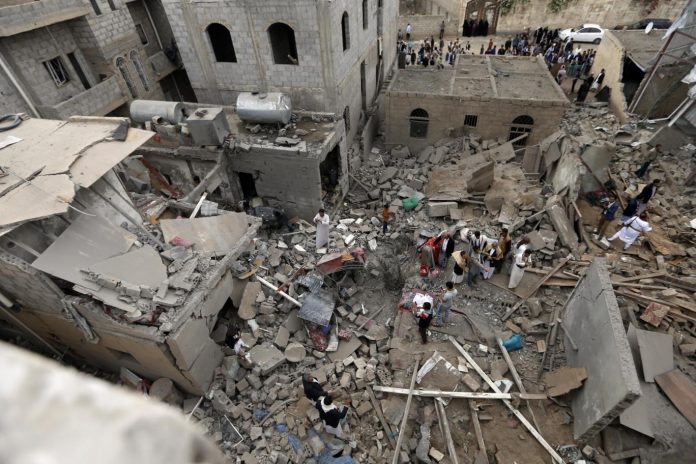 Al-Thawra Net
The US-Saudi Air Force launched 50 raids on a number of governorates in the past few hours, wounding five citizens .
A military source told SABA  that a woman was wounded in a raid on  Bani Matar directorate  in Sana'a Governorate .
The source pointed out that the aggression warplanes  launched in the province of Sa'ada three raids on al-Zaher directorate , a  raid on Shada directorate, another raid on Razih directorate and a raid on Baqam directorate .
The warplanes launched four raids on Kataf Directorate , while the homes of citizens in Baqm and different areas of Mnupah directorate  were bombed by Saudi missiles and machine guns .
The source said that the aggression launched three raids on al-Msloub directorate , five raids on al-Ghail directorate in Al-Jawf province, and two raids on Sarawah directorate in Marib province .
In Hajjah  province , the warplanes  launched two raids on Mstaba district and 15 raids on the districts of Harad and Midi .
The source pointed out that the hostile aircraft launched three raids on Mokha directorate and a raid on Mwazi  directorate in Taiz .
According to the source, the aircraft launched two raids on al-Tala position in Najran and five raids on the city of al-Raboua in Assir.