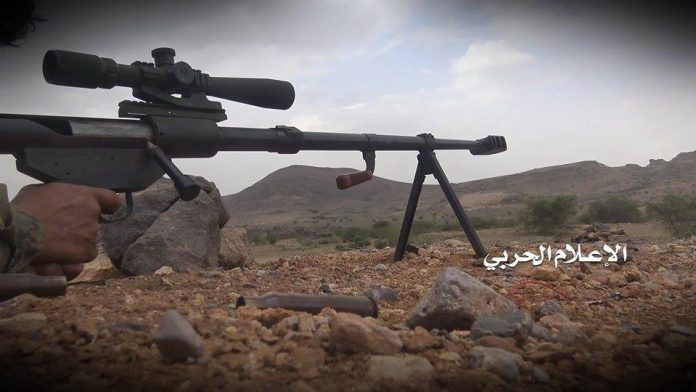 Al-Thawra Net
Four mercenaries of the Saudi-American aggression were killed today in separate sniper operations of the army and   popular committees in al-Jawf and Shabwa provinces.
A military source pointed that the snipers unit in the army and popular committees sniped tow mercenaries at Wadi Shawaq in al-Ghail directorate of al-Jawf province.
The same source indicated that two mercenaries of the Saudi aggression were sniped in Asilan district of Shabwa province.