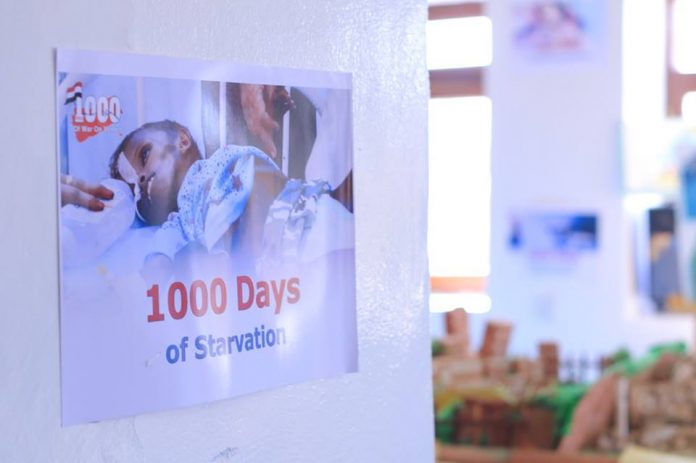 The Chairman of the Board of Directors of the Yemeni News Agency SABA Chief Editor Daifallah Al-Shami and Secretary General of the University of Iqra Mohammad Qasim al-Hashemi launched a photo gallery "1000 Days of Aggression ".
The exhibition included pictures reflecting the suffering of the Yemeni people over a thousand days of steadfastness in the face of the Saudi-American aggression and the damage it caused in all fields .
Meanwhile, the Dean of Student Affairs at the University of Iqra Dr. Abdulmalik Hamiduddin said that the exhibition organized by the students of Iqra University contains pictures of the crimes of aggression over 1000 days and reflect the steadfastness of the Yemeni people in the face of the aggression coalition led by Saudi Arabia .