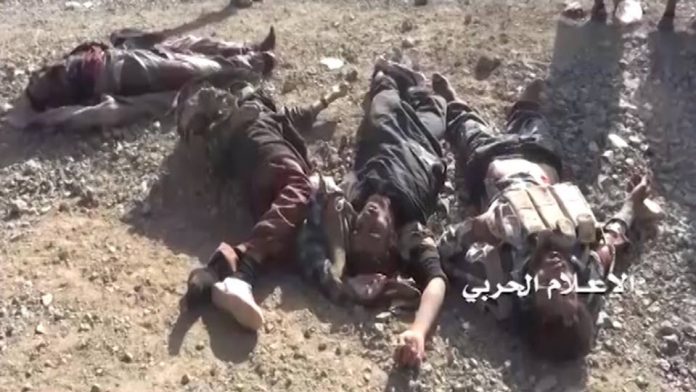 Dozens of mercenaries of the Saudi-American aggression mercenaries  were killed, including prominent leaders, while others were injured by the operations of the army and  popular committees and the failed operations of mercenaries in the province of Shabwa .
A military source confirmed the death and injury of 58 mercenaries during unsuccessful attempts at progress in the front of Beihan .
Among the leaders of the mercenaries who were killed by the fire of the army and popular committees in the front of Beihan, is the Major General 26 Adel Muqbil Said Bahibah and the commander of a battalion  Ahmed bin Saleh al-Aqili, was wounded .