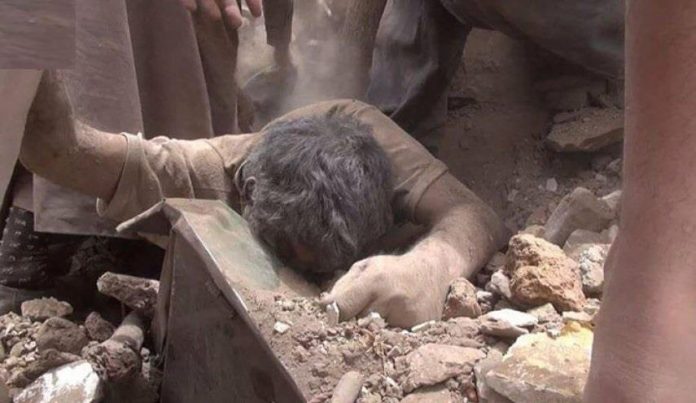 Al-Thawra Net
Ministry of Human Rights on Saturday strongly condemned the massacre of Saudi-led air aggression on al-Mazara'a village in Hodeida province.
In a statement, the Ministry called on the international community headed by the UN Secretary-General, the Security Council, Human Rights Council and the High Commissioner for Human Rights to carry out their legal, humanitarian and moral duties by halting the crimes committed by the alliance of the aggression Led by Saudi Arabia.
The ministry renewed its call for the international community and international and non-international human rights and legal organizations to put more pressure to the formation of independent and impartial international fact-finding commissions on violations and crimes committed by the Saudi-led aggression against the Yemeni people.
The statement indicated that that the silence of the international community on these violations and the humanitarian and illegal crimes against the Yemeni people encouraged the coalition to continue to commit crimes and more serious violations against the Yemeni people and their capabilities.