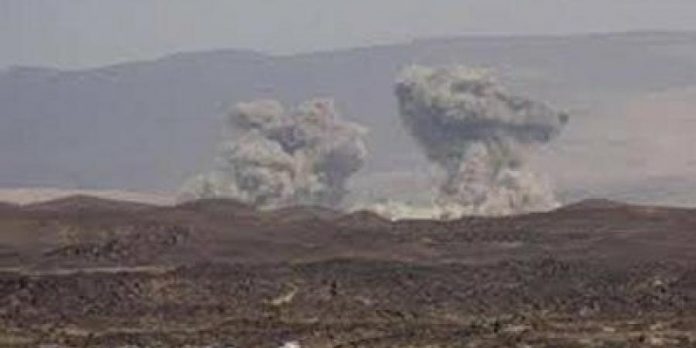 Al-Thawra Net
The Saudi-American aggression warplanes carried out more than 18 airstrikes on Sa'ada, al-Jawf and Marib  provinces in addition to Najran during the past few hours, and the  Saudi missile and artillery bombardments hit Razih border directorate.
A military source told SABA that the air force launched three raids on al-Mtoon in al-Jawf province, and eight raids on different areas in Sirwah of Marib.
The source indicated that the aggression warplanes conducted one airstrike on al-Sobhan area of Baqim directorate of Sa'ada province.
Moreover, the Saudi –American aggression warplanes carried out two raids onal- A'zhour district of Razih directorate and two raids Kitaf district.
The source pointed out that missile and artillery bombardments targeted different areas of  Razih border Directorate.
The same source added that the aggression warplanes carried out two air raids on al-Tala site in Najran.