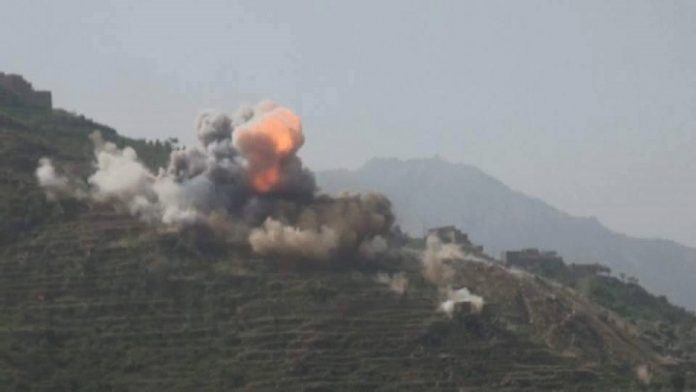 Al-Thawra Net
The Saudi-American aggression coalition warplanes on Wednesday launched 32 strikes using cluster bombs on the capital Sana'a.
A military source told SABA that the airstrikes targeted Dhula-Hamdan area west of the capital Sana'a, causing huge damage to residents' houses and farms.
The enemy planes are continuing to fly over the capital as they break the sound barrier.