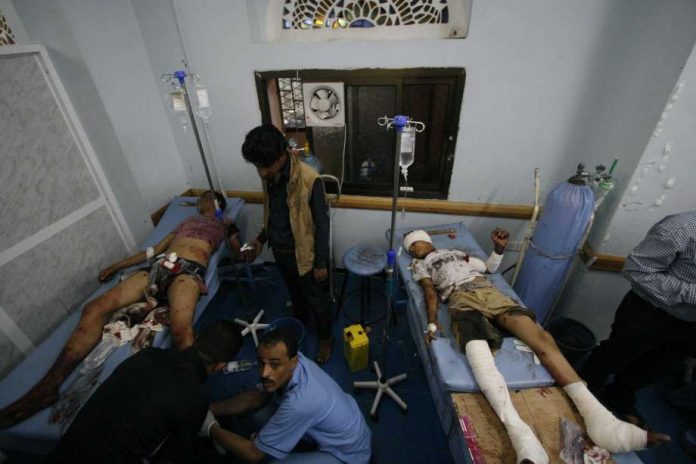 Most people in the U.S. are aware of the atrocities happening in Syria and against the Rohingya in Burma, but did you know that the world's worst humanitarian crisis is currently happening in Yemen — and that it is being actively facilitated by the U.S. government?
For four years, Yemen has been embroiled in a brutal civil war pitting the Sunni government of President Abed Rabbo Mansour Hadi against a Shiite insurgency group called the Houthis. President Hadi's government, backed by a Saudi Arabia-led coalition including several Arab states and supported by the U.S., U.K., Canada, France and others, has attempted to take back the government of Yemen.
More than 10,000 people have been killed and 40,000 injured, with the majority of these deaths attributed to the Saudi-led coalition.
The Saudi coalition is indiscriminately targeting civilians by bombing schools, hospitals, funerals and weddings. Roughly 75 percent of the Yemeni population are now completely dependent on aid for survival, but the Saudi-led coalition is blockading ports of entry, limiting humanitarian aid deliveries. The blockades have also affected oil delivery, meaning hospitals cannot keep their generators on to refrigerate medicine and other needed services. As a result, more than 1 million people have contracted cholera in the worst outbreak ever recorded and more than 2,000 have died from it — all completely preventable deaths.