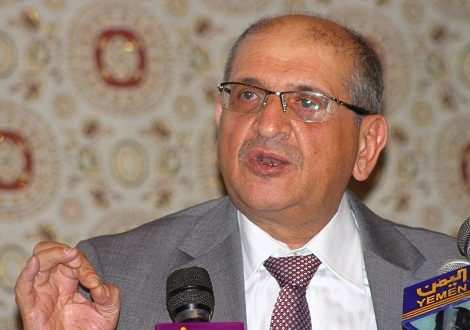 Al-Thawra Net
Minister of Planning and International Cooperation Abdulaziz al-Komim discussed on Saturday with Operations Director at the International Organization for Migration (IOM) problems of Yemeni expatriates in Saudi Arabia and Somali refugees.
During the meeting, the two sides touched upon the unfair decisions of Saudi Arabia that imposed fees and levies on expatriates, and the impact of those decisions on a large number of expatriates, some of whom were forced to leave the Kingdom.
They also discussed the problem of the deportation of Somali refugees from Saudi Arabia across the Yemeni border and its consequent burden on the Yemenis, as well as its contribution to the deterioration of humanitarian conditions.
The IOM official confirmed the organization's keenness to help Yemen solve the refugee problem and alleviate its consequences at this difficult stage.
Source: YPA