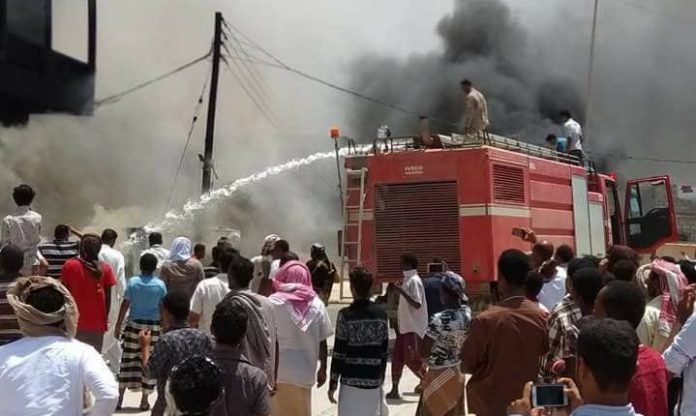 Al-Thawra Net
A massive fire broke out on Friday in a residential building in al-Jahi area in front of Al-Ghidha Hospital in Mahra province, east of Yemen, according to Yemen Press Agency.
The sources said the fire caused significant damage to the residents' property, including the burning of two cars near the building, without recording any casualties.
Civil defense teams managed to control and extinguish the fire before it moves to the second floor of the building, the sources added.
Investigations are under way to uncover the reasons and circumstances of the incident.
Source: YPA