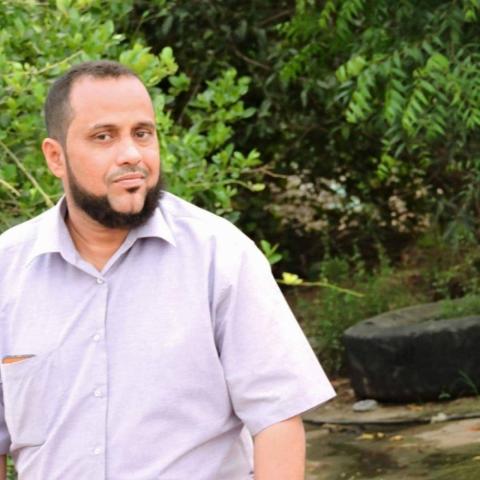 Al-Thawra Net
Unknown gunmen on Sunday assassinated school director in Yemen's southern province of Aden, local sources told Yemen Press Agency.
Witnesses said that unknown gunmen wearing a military uniform on a car opened fire towards Ramzi al-Zagher, the director of Al-Bunyan national schools, while he was passing in front of his school in Mansoura district.
He was taken to a nearby hospital in Mansoura district of Aden, one of the witnesses said.
No further details about his health conditions were given, the sources said.
The motives for the assassination were not yet known, the sources added.
Ramzi al-Zagher is believed to be affiliated with the ISLAH Party the  Muslims Brotherhood in Yemen.
Aden and other southern provinces, under the control of the UAE occupation forces, have been witnessing assassinations and physical liquidations amid the spread of terrorist groups of al-Qaeda and Daesh.