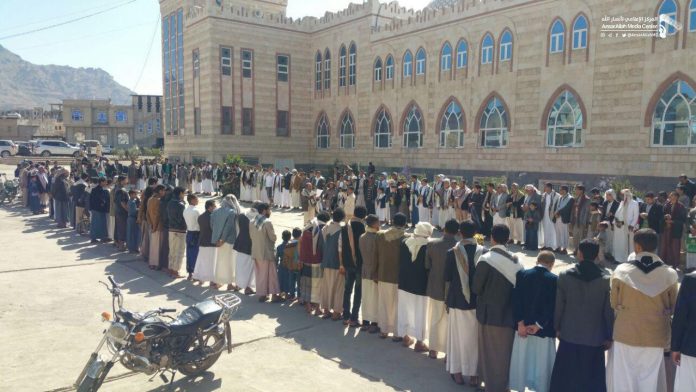 Al-Thawra Net
Dozens of citizens in the capital Sanaa staged protests following Friday prayers against Saudi-led coalition's aggression on Yemen and the continuous siege on land, sea and air ports.
The participants confirmed that they would continue to support the fronts with men and money until expelling invaders and occupiers from every inch of the homeland.
Statements issued during the protests stressed the need to strengthen the unity and cohesion to confront the aggression and thwart its schemes that target Yemen's land and people.
Source: YPA