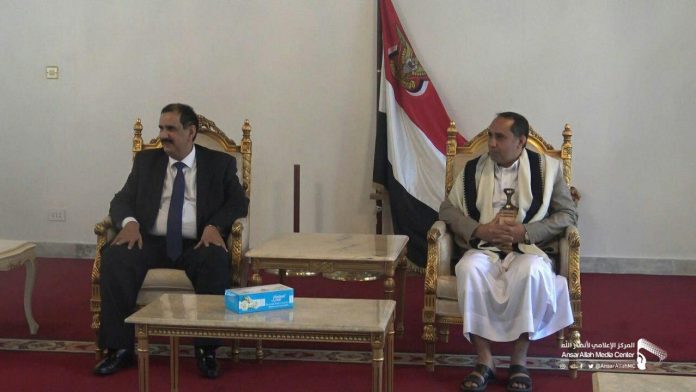 Al-Thawra Net
The Director of the Presidency Office of Yemen, Ahmed Hamed, has met with thr Kuwaiti Ambassador to Yemen Fahd Al-Mei and the special representative of the Kingdom of Sweden on Friday.
During the meeting, they reviewed what had been achieved in consultations held in Sweden under the auspices of the United Nations, and discussed efforts to make it successful.
At the meeting, Director Ahmed Hamed welcomed the visit of the Kuwaiti Ambassador and the Swedish representative, which coincided with the return of the Yemeni national delegation from Sweden's consultations.
He praised the role of the State of Kuwait, the United Nations Secretary-General and UN Envoy to Yemen Martin Griffiths, regarding the success of the negotiations.
Hamed emphasized that these efforts will be remembered in pride and appreciation by the Yemeni people.
The Director also expressed hope that international efforts will continue to put pressure on the invasion coalition to ensure they stick to the agreement.