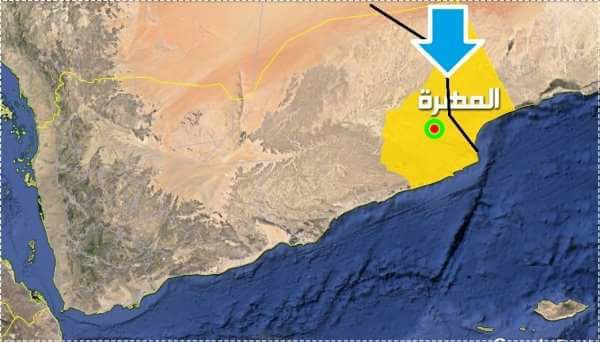 Al-Thawra Net
After the Saudi occupation forces took control over the province of Mahrah, which is far from the authority of the Supreme Political Council in Sana'a, Saudi Arabia is now trying to get approval from the exiled Hadi government against the popular protests and sit-ins that reject its presence.
Saudi Arabia insists on holding a session of a puppet "House of Representatives" operating outside the framework of law and the Yemeni Constitution, through which it aims to legislate its economic ambitions in Mahrah province and achieve its dreams of obtaining an oil port in the Arabian Sea, after this plan has continuously failed in the past.
From the present stage, Saudi Arabia has found an opportunity to achieve its economic ambitions and expand its control over the open seas of an oil port in the Arabian Sea, south and east of Yemen, by extending the oil pipeline from Kharkheer region to Nashton port in Mahrah, escaping a possible Iranian threat of closing the Strait of Hormuz from Gulf oil vessels in the case of conflict.
The Saudi pipeline project has met with strong opposition from the province's people, including elders and notables, and has caused angry sit-ins and protests, because it is considered as a violation of Yemeni sovereignty.
In response, the Saudis resorted to the announcement of "reconstruction projects" in Mahrah, but all attempts to lure the people in the eastern region of Yemen have not succeeded in changing their minds from rejecting the project of laying the oil pipeline to the Nashton port.
In order to achieve its oil project in Mahrah, Saudi Arabia is now setting up camps to secure the pipeline in the various districts, pursuing the policy of dismantling the local community and creating internal conflicts, so as to achieve its goals.
A member of the media committee of Mahrah sit-in, Ahmed Belhaf, on Friday has called on members of the exiled Hadi government's "House of Representatives" not to legislate any projects that serve the agendas of foreign countries.
In a report to the Yemeni Center for Studies, he stressed that since the 1930s, Saudi Arabia has dreamed of obtaining an outlet to the Arabian Sea by establishing an oil port in Mahrah, after the Saudi Kharkheer region became a crude oil warehouse.
An oil pipeline could be built and port in Mahrah at lower costs, and in record time compared to the port of Mukalla, which was part of Saudi Arabia's old strategy after it lost control over the coast of Hadhramaut to UAE occupation forces.