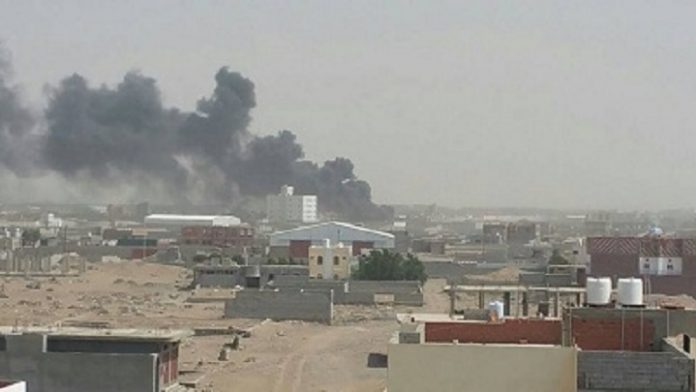 The invaders and its mercenaries continued to violate the cease-fire agreement in Hodeidah province, and launched a series of raids on the provinces of Sana'a and Hajjah in the past 24 hours.
A security source told SABA that the invaders and its mercenaries fired 15 artillery shells at different areas south of the city of al-Tahita. They fired heavy and medium machine guns at different areas of Kilo 16 area in the al- Durahemi district.
The invaders and the mercenaries targeted with 14 artillery shells the villages of al-Koei and al-Khubatiya in the outskirts of the besieged city of al-Durahemi.
The source pointed to the bombing of the forces of aggression with heavy and medium machine guns on City of Max and the Dbayani and the Mosque of Al-Wahain and neighboring in the city of Hodeidah.
The source said that a rocket bombardment and a Saudi artillery continued to target different areas of the Directorate of Shada  in the province of Sa'ada causing the death of a number of livestock.
The source said that the aggression warplanes launched ten raids  on camp Jerban in the Directorate of Sanhan and a raid on the area Almajoha Directorate of Nehim in Sana'a province, and also launched a raid on Jabal al-Rukham Directorate of Mstba in the province of Hajjah.