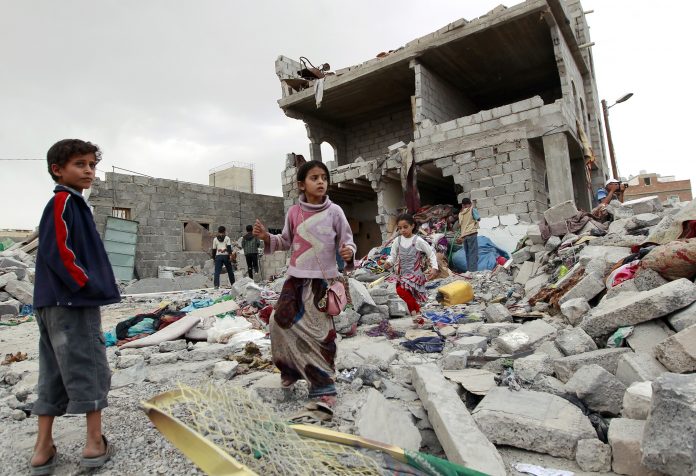 Saudi warplanes launched raids on a number of the provinces of the republic and Assir Sector  while the mercenaries continued to breach the cease-fire agreement in Hodeidah, resulting in the death of a child during the past 24 hours.
A security source told the Saba news agency that a girl was killed by the sniper of mercenaries aggression in the area of ​​Al-Musallab  Hodeidah province.
The forces of aggression targeted Hyss District by mortars and medium machine guns.
The source pointed out that the  aggression warplanes launched a raid on the Directorate of Qutba in Dhala province, and a raid on the Directorate of Mawiya in Taiz province.
The source pointed out that the warplanes targeted the district of Baqam in Sa'ada province.   The property of citizens was subjected to intense rocket and artillery bombardment by Saudi Border Guards.
According to the source, the warplanes launched four raids on Al-Rabwa in Assir.