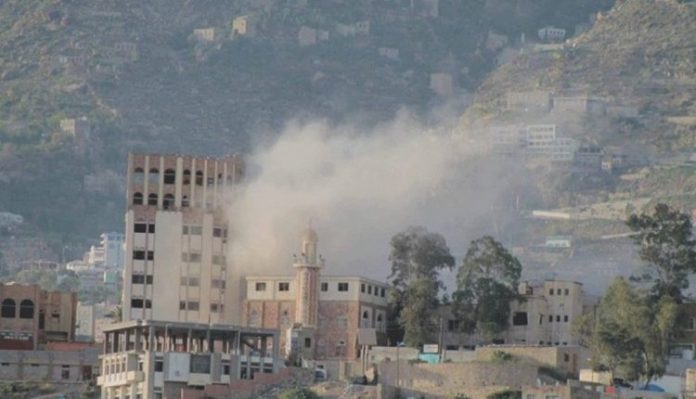 The invaders and its mercenaries continued to violate the cease-fire agreement in the province of Hodeidah, while the warplanes launched seven raids on the province of Sa'ada in the past 24 hours.
A security source told Saba that the mercenaries shelled more than 21 artillery shells on July 7th neighborhood with small and medium machine guns.
The source pointed out that the forces of aggression heavily bombarded with light and medium machine guns, the villages of Al-Saffran, Al-Shaikh and the direction of Al-Awadi, in the Kilo 16 district of al-Durahmi City.
The source said that the aggression launched three raids on the Directorate of Kataf and four raids on the Directorate of Baqam, Saada province.