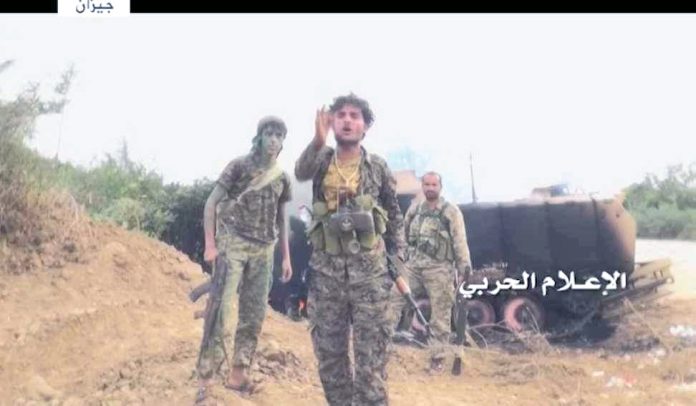 Al-Thawra Net
The Yemeni army and popular committees on Sunday launched an offensive against Saudi army positions and its mercenaries, in Jizan region, a military official told  Saba News Agency.
According to the official, the attack targeted positions of the mercenaries in front ofeastern of Jahfan position, which resulted in many casualties in ranks of the mercenaries.
The official confirmed that the army forces took control over several positions of Saudi army during the attack, after inflicting heavy losses on its mercenaries.
Furthermore, the army forces repelled an attack carried out by the Saudi-hired mercenaries on army's positions in front of Qais mounting, killing and injuring dozens of them.