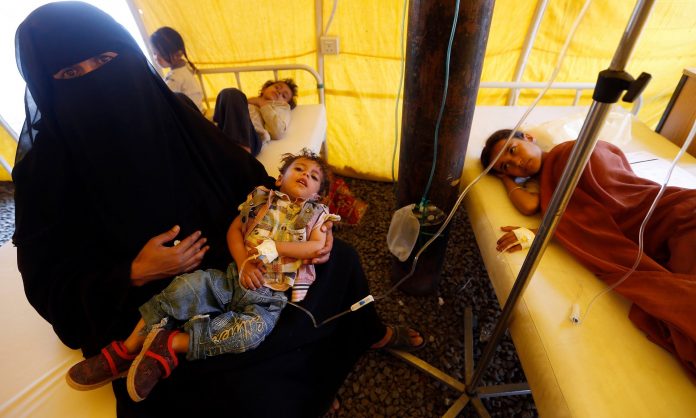 The brutal aggression against Yemen has worsened the humanitarian situation for civilians in the country, with at least 193 children having died this year from cholera-related illnesses, according to Save the Children.
The U.K. charity revealed that the country has seen more suspected cholera cases in the first half of this year than in the whole of 2018. A total of 439,812 suspected cholera cases have so far been identified, with some 203,000 children among those affected, Save the Children said
"Disease outbreaks are now rife due to the collapse of the health system and weak sanitation systems and a population made increasingly vulnerable by forced displacement and malnutrition. The health system is under considerable stress, with only half of the health facilities functional while the rest of the facilities remaining closed or are partially functional," Tamer Kirolos Save the Children's country director in Yemen said.
Save the Children asked Hadi government to ensure the regular and full payment of civil servant salaries, particularly to health workers and teachers, and equip health facilities with the urgently needed personnel to ensure the continuity of delivery of much needed health services